What is CROWD1?
Crowd = quantity or mass
The company was launched in January 2019.
Crowd1 is currently the fastest growing network company worldwide.
When Crowd1 was launched, 1000 members from 45 countries registered in the first hour!
Meanwhile about 15,000 new members register every day and in total there are 2 million members worldwide! For comparison: Facebook had one million members in the first year!
The Ceo
Johan Staël von Holstein
was involved in the establishment of various companies and subsequent sales to major corporations such as Google and Spotify. He works with Crowd1 in the
mobile gaming, social gaming and esports
sector in the currently fastest growing market.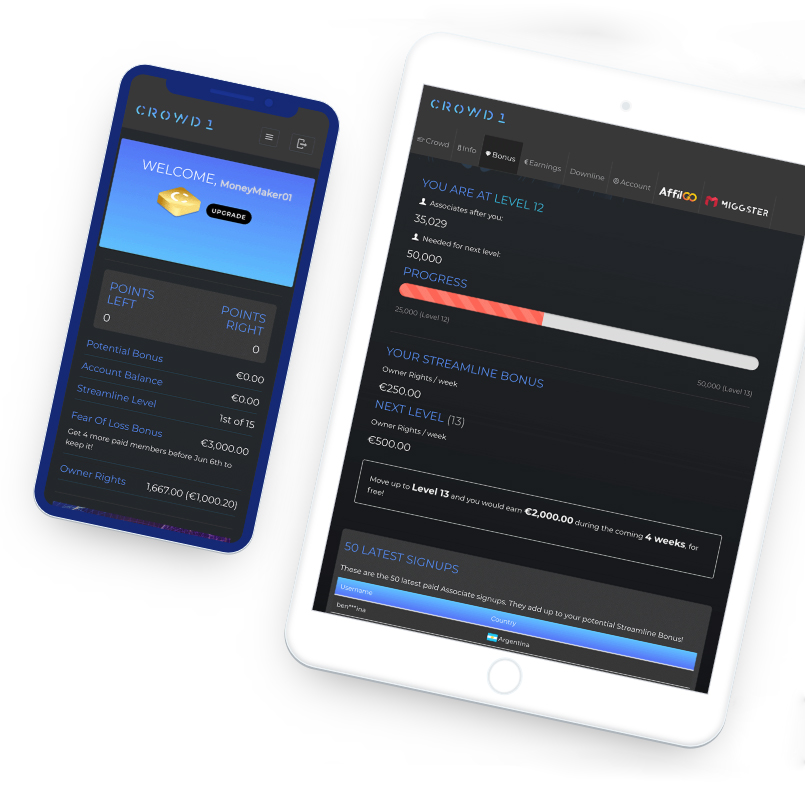 Crowd1 is the very first company to combine
crowd marketing and online networking
with gaming in a whole new way.
The Crowd1 business model with its online networking is the first model that connects millions
gives the opportunity to participate in the largest and most lucrative branch of business, the
gaming industry (annual turnover in the billion range)
. At the moment, the market development is very big, as the development in this industry is progressing with huge steps. It is growing at least 5% per month, and your shares are growing accordingly.
By using crowdmarketing and online networking to achieve a
stable, large number of members
and to make advantageous agreements with third party companies, Crowd1 has created a truly unique concept.
A business model tailored to bring business and online networking together.
The key to Crowd1's success is to create
a unique business model
that everyone understands in just a minute and that offers services that everyone wants to have immediately.